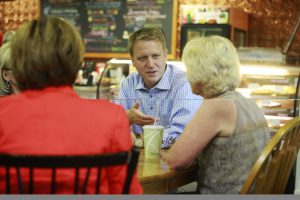 The middle of five children, Aric Nesbitt grew up on the six-generation family farm in West Michigan, paid his way through college, earned an Economics degree from Hillsdale College, and later, a Master's in International Business.  Aric represents the people of Allegan, Van Buren and Kent (Gaines and Kentwood) counties in the State Senate.
Aric led the charge to lower auto insurance rates by providing drivers choices, stopping price gouging, and combating fraud and lawsuit abuse. These reforms have provided Michigan drivers significant savings already, including reducing the annual per vehicle fee from $220 to $86 and generating a $400 per vehicle rebate.
Additionally, he has worked to eliminate over 2,000 government rules and regulations, lower the state's debt by $20 billion, and reduce the tax burden. Aric led the charge against Governor Whitmer's massive gas and small business tax hikes, crushing regulations, and unilateral hiking of state debate. With inflation at historic highs, and Michigan's budget in surplus, Aric is fighting to lower taxes on hard working families and job providers, and use one-time money for generation improvements in our roads, bridges and water infrastructure.
Aric received the "Distinguished Alumnus" award from Hillsdale College for his work as a conservative reformer and continues to serve as a pro-life, pro-Second Amendment, pro-law enforcement leader.
Aric enjoys hunting, target shooting, and helping out on the farm. He is a member of Ducks Unlimited, Michigan Steelheaders, and a life member of the NRA.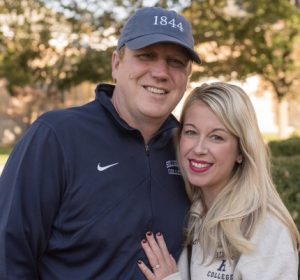 Aric and his wife Trisha live in Lawton with their daughter Catherine and son William. His family still operates their grape and dairy farm a few minutes down the road. Aric will fight for policies that will provide the freedom and opportunity for a seventh generation to take over that family farm and for Michigan families to pursue happiness as they see fit.