Aric Nesbitt: Conservative Results for Michigan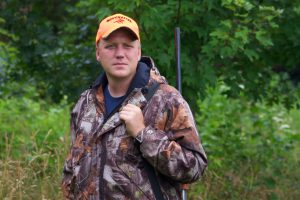 Lowering Auto Insurance Rates
Aric recognizes Michigan drivers face the highest auto insurance rates in the nation and he is working to significantly lower rates. By providing consumers more choices, cracking down on fraud, reducing government mandates, and preventing the overcharging of care, West Michigan families can pay less for auto insurance.
Protecting Life, the Second Amendment, and our Constitution
Aric is a proven defender of the right to life and our Second Amendment Rights, and he has been consistently endorsed by Right to Life of Michigan PAC, Citizens for Traditional Values and the NRA. As a Hillsdale College graduate and life member of the National Rifle Association, Aric is strongly committed to our Constitution and the freedoms endowed to us by our Creator.
Our religious liberties are also under assault, and Aric has a proven record of standing up for our religious freedom.
Creating Economic Opportunity
In the State House, Aric led the effort to strengthen our economy, raise incomes and encourage job creation. Working with his colleagues and Governor Snyder, they balanced budgets, lowered our state's debt by $20 billion, eliminated nearly 2,300 government rules and regulations, ended lifetime healthcare benefits for politicians, required able-bodied welfare recipients to work, and reduced the tax burden. The results were half a million more jobs, higher incomes, and additional opportunities for citizens to use their God-given talents and raise their family here in West Michigan.
Aric will work in the Senate on a pro-taxpayer agenda to balance budgets, pay down debt, reduce the tax burden, lower auto insurance rates, limit regulations, and promote our priorities, including defending law enforcement, rebuilding our roads, and improving education.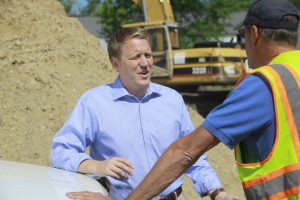 Fighting for Hardworking Taxpayers
Aric worked for a taxpayer advocacy group, in which he led efforts in dozens of states to secure commitments from legislators and candidates to lower taxes and increase transparency.
As a State Representative, Aric helped eliminate the job-killing Michigan Business Tax, and replace it with a simple, fair, and efficient flat corporate income tax. This tax reform moved Michigan from having the worst tax on job creators in the nation to a top 20 state for the treatment of business, individual and retirement income. Aric led the effort to further reduce the income tax, limit government growth, and he will continue that push in the Senate.
Protecting Our Families by Ending Sanctuary Cities
Aric knows so-called "sanctuary" cities are lawless and dangerous, criminals preying on seniors and children are evil, and operating a vehicle while intoxicated or on drugs is a reckless threat to the innocent.
Aric supported legislation that cracked down on human trafficking and will stand with law enforcement and promote law-and-order to protect our families.
Meth and opioids continue to destroy young people and families; we need to ensure that law enforcement has the tools to combat these epidemics and work to ensure treatment programs are available for people to get better and become productive members of society.
Rebuilding our Roads & Bridges
For too long, our highways, roads, and bridges had been neglected, while the investments needed to maintain the vast expanse of highways, bridges, and roads continued to grow. Aric has supported legislation that invests over $1 billion of additional funding for our roads by ensuring our gasoline taxes go towards fixing our broken roads and limit the growth of welfare programs to invest more into fixing our roads.
Our roads need to be built better and last longer, which will lead to lower costs in the long-term. As a start, Aric successfully supported legislation for stronger warranties by road builders and improved competitive bidding procedures for local governments.
More work needs to be done to streamline the Department of Transportation to make sure more money goes into fixing our roads and bridges. Demanding longer lasting roads and changing the way road contracts are negotiated can save up to 20-30 percent.
Improving Education and Enhancing Local Control
Aric successfully helped pass legislation to allow students and parents to have more options and greater control over a child's education. Specifically, the legislation provides college opportunities to high school students through dual enrollment, and allows students to be able to substitute courses in career and technical training for other requirements. Aric believes it is essential that parents and students are empowered to make their own decisions on what education path they wish to take. Skilled labor is in high demand and we can provide educational and training opportunities to prepare our next generation for careers in these well-paying and important fields. Aric will continue to support parental choice, local control, and recognize that each student is unique and different.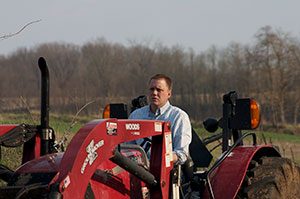 Defending the Family Farm
Aric grew up on a six-generation family farm where he learned the values of hard work and personal responsibility. He has regularly been endorsed by the Michigan Farm Bureau as a "Friend of Agriculture" for efforts to limit the regulatory and tax burden, strengthen our infrastructure, and promote career and technical training. His family still works the farm, and see's the challenges everyday of being able to support a family.
Standing up for our Veterans
As a son of a Vietnam veteran, Aric knows that one of our foremost duties is honoring those who have served our nation. This is why Aric believes the state should help fund county veteran service officers to ensure they have access to their veteran benefits.
Aric Nesbitt championed legislation that made it a crime for protesters to disrupt a military funeral. Aric believes our veterans and their families deserve nothing less than the utmost respect for paying the ultimate sacrifice. Aric is honored to stand up for our military and their families.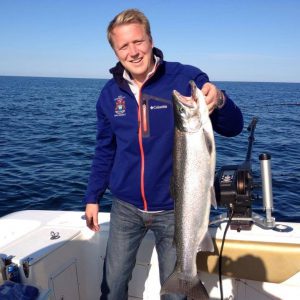 Safeguarding our Great Lakes
Asian Carp need to be stopped in Illinois and the electronic barrier is vulnerable to the invasion of Asian Carp. Aric supports a full separation of the Great Lakes Basin from the Mississippi Basin; this must happen to safeguard our Great Lakes from the threat of Asian Carp.
Aric will continue the fight against any western states trying to divert water from the Great Lakes.