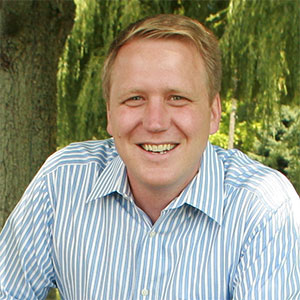 Dear Friends and Neighbors,
Thank you for visiting our campaign website for State Senate to learn more about my plans to fight for the hardworking taxpayers of West Michigan and deliver conservative results. I pledge to continue untangling the old, tired ways of running government and put in place more reforms that will encourage job creation, reduce taxes, lower car insurance rates, and set our state on sounder financial footing.
As you know, we need conservative, solution-oriented leadership in Lansing that will make strengthening our economy and protecting our families the highest priority. I am running to represent the citizens of Allegan and Van Buren counties, and Kentwood and Gaines in Kent County in the State Senate. I will work to represent your needs, protect your job, and offer the strong leadership that West Michigan deserves and requires.
Growing up on a six-generation family farm in Van Buren County, I learned the value of hard work, dependability, and honesty. Graduating from Lawton Community Schools, the same school where my brothers, father, and grandfather graduated, instilled a strong sense of community in me.
I worked my way through Hillsdale College by earning scholarships and working part-time jobs. After graduating from Hillsdale with a degree in Economics, I worked as a taxpayer activist and served as a state Representative fighting for our West Michigan values and delivering conservative reforms.
We have come a long way from the days of Jennifer Granholm's tax hikes, mountains of debt, and the highest unemployment in the nation; why would we ever return?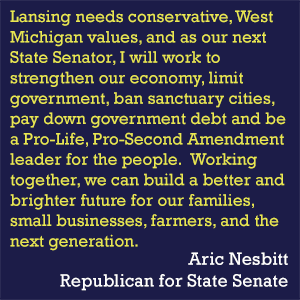 That is why I'm running. I have witnessed firsthand attempts made by the big spending crowd in Lansing to try and take our state back to the days of Jennifer Granholm. We cannot go back. We need a conservative fighter with the backbone to stand up to big government liberals who want to raise your taxes and spend us into more debt..
I humbly ask for your support to help me in my fight to make Michigan the best state to begin a career, raise a strong family, and enjoy our abundant natural resources. I pledge to work for a smaller, more efficient government, against higher taxes, for more career & technical training options, and energy independence.
This will not be easy, but I know by working together we can build a better and brighter future for our families, seniors, small businesses, farmers, and the next generation.
Thank you for visiting our campaign website and please consider helping out the campaign by donating or volunteering, or even placing a yard sign. If you have suggestions, comments, or questions on how we can fix Lansing and turn Michigan around, please write, email, or call me. I look forward to hearing from you and meeting you in person soon, and I hope I can count on your vote in the Republican primary on Tuesday, August 7, 2018!
Only with your prayers and support can I move forward toward making a better, brighter future for our families, businesses and communities.
With warm regards,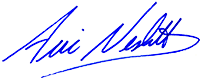 Aric Nesbitt
Republican for State Senate
P.S. If you would like to volunteer or donate, please fill out this volunteer form here or you can submit your most generous contribution here.