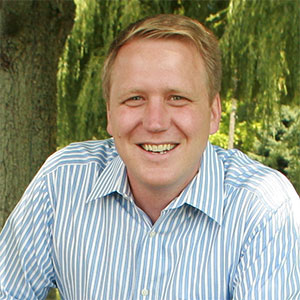 Dear Friends and Neighbors,
Thank you for visiting our campaign website for State Senate to learn more about my plans to fight for the hardworking taxpayers of West Michigan and deliver conservative results. I pledge to build on our successful policies of lowering auto insurance rates, paying down debt, eliminating thousands of government rules and regulations, expanding access to broadband, requiring an ID to vote, and reducing the tax burden. I will also continue to stand firm against Governor Whitmer and the radical liberals who are trying to impose massive tax hikes on Michigan families and businesses, plunge our state into debt, give more power to bureaucrats and less to the people, and push taxpayer-funding of abortions, critical race theory, and gun control schemes.
Together, we will defend our conservative values and stop the radical left.
Growing up on a six-generation family farm in Van Buren County, I learned the value of hard work, dependability, and honesty. Graduating from Lawton Community Schools, the same school where my brothers, father, and grandfather graduated, instilled a strong sense of community in me.
I worked my way through Hillsdale College by earning scholarships and working part-time jobs. After graduating from Hillsdale with a degree in Economics, I worked as a taxpayer activist and am serving in the state legislature fighting for our West Michigan values.
I am running to represent citizens in Allegan, Berrien, Kent and Van Buren counties (the new district lines chop up counties) and ask for your support, trust, advice and prayers. Serving as a strong conservative and standing up the politically correct, left-wing crowd is never easy, but united, we will create a better future.
Thank you for visiting our campaign website and please consider helping out the campaign by donating or volunteering, or even placing a yard sign. If you have suggestions, comments, or questions on how we can fix Lansing and turn Michigan around, please write, email, or call me. I look forward to hearing from you and meeting you in person soon, and I hope I can count on your vote in the Republican primary on Tuesday, August 2, 2022!
Only with your prayers and support can I move forward toward making a better, brighter future for our families, businesses and communities.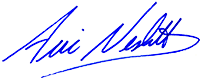 Aric Nesbitt
Republican for State Senate
P.S. If you would like to volunteer or donate, please fill out this volunteer form here or you can submit your most generous contribution here.